August Product of the month
Celebrate Next Move Group's 8th Anniversary!
50% off "The Movement" Membership
Chad Demos The Movement Above (7 minutes, 18 seconds)
NEW CONTENT ADDED EACH TUESDAY
ECONOMIC DEVELOPMENT BOARD TRAINING

5-PART STAFF TRAINING COURSE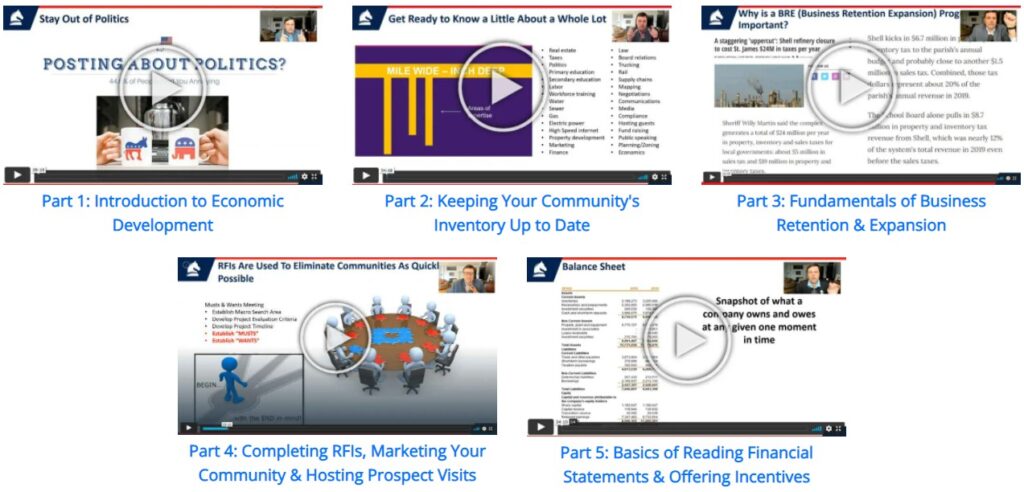 HOW CAN EDOS SPUR HOUSING?
TESTIMONIALS 95% MEMBER RETENTION RATE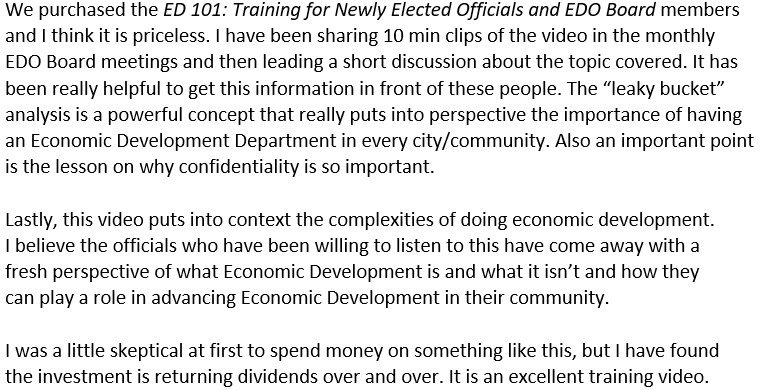 TOP-10 BENEFITS MEMBERS GET FROM JOINING
"THE MOVEMENT"
NEW CONTENT RELEASED EACH TUESDAY
EASY TO USE "HOW TO WORKBOOKS"
FOR EACH VIDEO TO HELP YOU OR YOUR STAFF IMPLEMENT THE CONTENT FROM THE VIDEO AFTER WATCHING
WEEKLY NEWSLETTER TO MEMBERS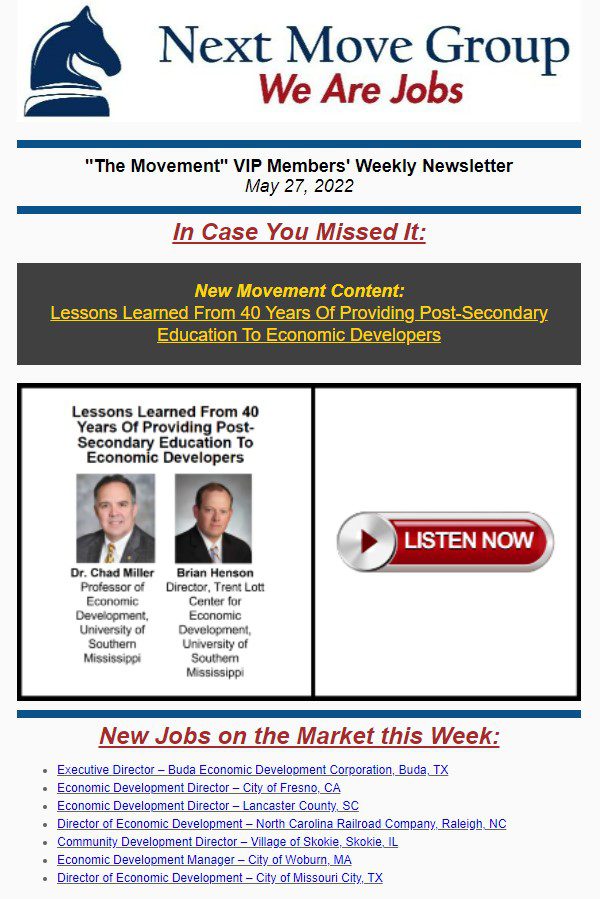 VIDEOS CURRENTLY AVAILABLE
MINIMUM OF 2 NEW VIDEOS ADDED PER MONTH
($247 If Join By August 31)
($2,470 If Join By August 31)